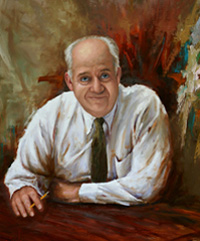 It has been said that "The sun never sets on a Robert Trent Jones Golf Course" – and since he created over 350 courses in the U.S. and other countries, including 21 United States Open Courses, the sun surely can find a few to shine on each day. Our golf course was designed and built in 1960 by the acknowledged Dean of the Classic School of Architecture, Robert Trent Jones.

The Robert Trent Jones Society was founded in 2004 by two Pauma Valley CC members, Bob Giere and Jack Borchelt. They convened representatives of a founding group of premier RTJ designed courses in Pebble Beach, California to develop a plan to create an organization that would further the design philosophy and ideas of Mr. Jones among its member clubs. This founding group and now the core of the Robert Trent Jones Society were:
Club
Location
Tournaments
Biman Wood Golf Club
Santa Barbara, CA
Greenville Country Club
Greenville, SC
Spyglass Hill Golf Club
Pebble Beach, CA

AT&T Invitational (Annual)

Old Warson Country Club
St. Louis, MO

USGA Ryder Cup 1971
USGA Mid-Amateur 1999
Women's AM 2009

Pauma Valley Country Club
Pauma Valley, CA
Point O' Woods Golf & CC
Benton Harbor, MI

Western Amateur 1963-2007

Robert Trent Jones Golf Club
The goal of our initial meeting was to form an organization that would develop a plan to promote an awareness of the greatness of Robert Trent Jones's work and the impact it has had on golf architecture. By accomplishing this objective, the member clubs hope to enrich their members' enjoyment of the game by fostering interest in golf course architecture and design, and the role it played in the history of our clubs. During this first meeting we all began to realize how exciting this organization could be. There were many common interests, from golf course maintenance and restoration, to club histories, to membership issues, and of course, to the legacy of Robert Trent Jones. Coming out of the meeting was a definition of the mission of The Society:
To assist Robert Trent Jones designed golf courses in developing among their members a greater awareness and appreciation of the history of his golf course architecture, and of the breadth and high esteem of the courses that he designed or redesigned.
This and many other purposes have been part of The Society since its beginning. Pauma Valley CC is proud to a member and to be playing an important role in the moving forward of this mission.